Ant-Man and the Wasp Team Up in New Photo of 'Ant-Man' Sequel
's Hope van Dyne embraces her superhero persona in a new image from "". After itching to join the fight in the first film, Hope finally gets to join 's Scott Lang in action in the sequel.
In the newly released photo, Hope suits up in the Wasp costume complete with the helmet on as she and Scott, in his alter ego Ant-Man costume, team up for a mission. They appear to infiltrate what looks like a laboratory, but it's unclear what their intention is.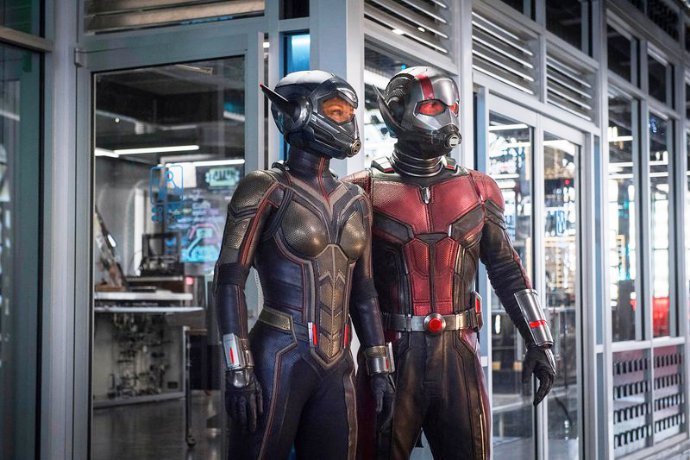 Lilly had previously shared of her character in the Wasp costume as she stood in a classroom, but it marks the first official look at Hope wearing the full costume with the helmet on.
From the Marvel Cinematic Universe comes "Ant-Man and the Wasp", a new chapter featuring heroes with the astonishing ability to shrink. In the aftermath of "", Scott Lang grapples with the consequences of his choices as both a super hero and a father. As he struggles to rebalance his life with his responsibilities as Ant-Man, he's confronted by Hope van Dyne and Dr. Hank Pym with an urgent new mission. Scott must once again put on the suit and learn to fight alongside the Wasp as the team works together to uncover secrets from the past.
is back as Hope's father Hank Pym, is added to the cast as Hope's mother Janet van Dyne and will star as Hank's former colleague.
will play Cross Tech employee Sonny Burch, and return as Scott's pals, reprises her role as Scott's ex-wife, and is cast as his ex-wife's fiance.
Directed by Peyton Reed who also helmed the first movie, the "" sequel is slated to arrive in the U.S. on July 6, two months after "".